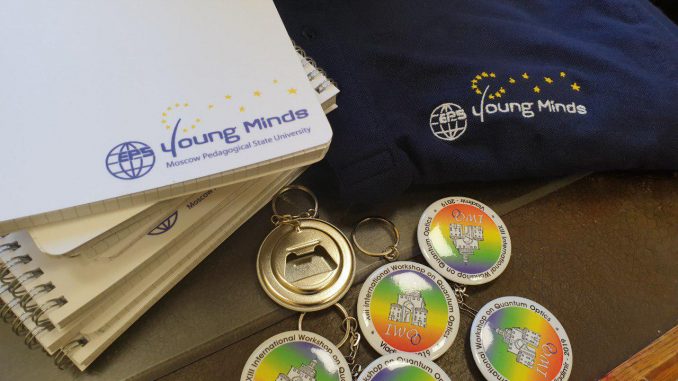 Our team is preparing with all its might before the upcoming IWQO-2019 conference (http://iwqo.su/). As the main activity, we prepared a small presentation of our community to other scientific groups from various universities of Russia. Within the framework of the conference, a round table of young scientists will be held, where each of the graduate students / young researchers will talk about scientific activities at their local university or scientific institute. As a reward for the lecturers, we prepared small gifts with the logo of our team, as well as symbols of the conference. This will help to tell other universities about the existing project, about our group.

The conference will hold a competition for the best oral and poster presentations among young scientists (under 35 years old). Our group prepared a small gift for them. You can find out about this in the near future in the following news.
Follow our team if you want to know more about us.